Product Distribution

with Transportation Management System (TMS)
Outbound Logistics | Transportation Management System | Dynamics 365
Businesses focusing on leasing, rental machinery, and other services face several challenges and opportunities in this modern and high-paced world – specifically, the one driven by their approach to smooth inbound and outbound logistics.
In a global demand-based market, their success depends upon the accuracy of customer delivery while keeping up with financial goals and high-end profit margins. However, if you are among the users of Dynamics 365, you'll most likely have a head start and a firm foundation in the transportation management system. Especially with the ERP system extended to rich analytics of warehouse and logistics management. What is important here is that you are already a part of a transportation management solution that serves seamlessly with Microsoft Dynamics 365.
Getting along with the proper usage of Dynamics 365 tools can get you several benefits, including:
Provide planning departments with a complete picture of all vehicles across all depots.
Provide planners with a single-window from which to arrange transportation and submit work orders.
Ensure that third-party shippers and carriers can work together effectively.
For execution and route optimization, connect planners and drivers in real-time.
Work with logistics in real-time to optimize shipments.
Keep clients up to date on the status of their orders and any difficulties that may arise.
Increase your flexibility when it comes to complicated routing, multi-channel orders, and partial shipments.
With a single procedure, you can manage complicated freight and transportation expenses as well as invoicing.
Among many other tools, Dynamics 365 lets users optimize their outbound routings for optimal shipping routes while feeding outbound transportation services' capacity to maximize efficiency and automate outbound transportation processes and decisions.
Moreover, users can also integrate "turnkey" assets in data management, defined compliance and quality standards to break off the processing of any unqualified products and, incorporate the freight expenses under fuel prices and locations into Dynamics 365.
By the end of this blog, you will be able to classify the optimal outbound routing solution for shipping your product to customers. Moreover, this post will also inform you about how outbound transportation management is helpful in cost reduction, maximizing profits, and shipping products and services swiftly for a better outbound logistics experience. So, let's start by breaking down each feature helping us to make our enterprise better than ever.
Transportation Management System –

An Overview
Transportation management system (TMS) is an integrated system of Dynamics 365 helping with charge allocation for both inbound and outbound supply chain logistics operations. In other terms, it oversees the movement of things/products from distribution centers/warehouses to consumers (i.e., the Outbound process) or the transfer of raw materials from suppliers to manufacturing sites (i.e., the Inbound process). The TMS system's primary goal is to calculate and distribute transportation charges accurately. In this post, we'll go through setting up TMS for outbound processing, including setting up Rating and Routing and, afterwards, executing the shipping processes. Here are some of the vital components of TMS.
TMS

Engines
To perform different rating and routing requests, the TMS relies on components known as TMS Engines. The engines included with supply chain management relies on information from the D365FSCM, such as source, destination addresses, product weight, and so on. There are a variety of circumstances in which the TMS engines' setup is not possible. D365FCM provides an engine extension concept to construct custom engines that can link to external systems/services like Ups or Geolocation in such circumstances.
Custom rating engines may be developed using the extension concept. For example, if a firm that has to send items to consumers only has a limited number of client locations/zip codes to which the cargo must be delivered, one or more of the 'out of the box' rating engine(s) can be used. This is how most distribution of products work. However, setting each conceivable destination inside the system becomes quite tricky if the company's clients are located over an enormous area/country. In such cases, bespoke engines are built that may link to external courier services such as DHL to obtain the necessary rating and routing data.
Route

Plan
Route pan involves route segments such as route destination, origin, etc. Within those segments, Dynamics 365 allows users to add additional charges such as spot rates. For example, there is a shipment that needs to be transported from its origin to its destination. The fare for the load can be considered as a freight charge. However, if there are any additional loading, unloading, or docking charges, the user can specify them as spot charges.
SUMMARY

The transportation management system plays a significant role when it comes to accurate inbound and outbound operations. The functionality of TMS in Dynamics 365 helps users to oversee the movement of all aspects within it. Among many others, the TMS engine holds an integral position in the whole supply chain operation. It includes all the vital information of SCM, including source, destination, the weight of the product, and many others. Then comes the route plan, which, as the name suggests, becomes helpful in planning transportation with optimal routes.
Outbound

Logistics
The Supply Chain Management Professionals defines outbound logistics as "the act of moving and storing products from the end of the production line to the end-user," and it is an integral part of a supplier's entire customer relationship management process. Retailers have high expectations of their suppliers in terms of product delivery schedules. Failure of a supplier to deliver consistent service to its retail clients can result in considerable financial fines and potentially the removal of a supplier's products from a retailer's active production management catalog.
As a result, outbound logistics performance is a primary predictor of whether or not a retailer would carry a supplier's items, as well as an important determinant of a supplier's supply chain and business success.
Outbound logistics improvements positively impact a company's financial success, and outbound logistics performance varies across industries. However, there is a scarcity of thorough quantitative analysis that provides precise direction in this area, which prompted our study.
The

importance

of on-time performance
We concluded that actual performance data on a set of performance levels and expenses for outbound logistics would promote an informed, fact-based perspective in order to best fulfill objectives. As a result, we compiled data on a small number of variables encompassing all of the important aspects of outbound logistics. We characterized outbound logistics as follows for our purposes:
The inventory management resulted in successful customer deliveries
The procedure for distribution (i.e., warehousing and transportation)
The client services provided an actual delivery
Demand forecasting and supply chain route planning capabilities and commitment
We picked the following factors to include in our analysis based on the procedure and capability just defined:
Inventory carrying cost
Obsolete inventory cost
Days of inventory on hand
Warehousing cost
Transportation cost
On-time delivery performance
Forecast accuracy
Supply chain planning cost
Lead time
Inventory carrying costs, days of inventory on hand, and obsolete inventory costs give insight into a company's product expenditures, dedication to maintaining inventory available for consumers, inventory and transportation planning. The distribution process has two main components: warehousing and transportation. As a result, we felt it was critical to include both of these aspects in our cost analysis. On-time delivery is consistently rated as the essential measure of a supplier's service to a customer in surveys of supply chain practitioners. As a result, we chose on-time performance as the core service indicator for our investigation.
Below are some of the logistic challenges that every industry faces.
SUMMARY

In simple words, outbound logistics is the storing and transportation of final goods to the consumer. Any sort of mishap or failure in the process can cause lethal damages to the company. The key factor keeping the outbound logistics management at its best is the on-time performance of the complete process. The above heading briefly states which points are those and what role they play in outbound logistics.
How to

Optimize

outbound Logistics in Transportation Management System?
As we've seen, the inbound logistics game is all about ensuring that your vendors and suppliers keep you pleased. The outbound logistics procedure, on the other hand, is concerned with getting your products to customers. Essentially, you must ensure that your consumers are satisfied with your logistics services.
On the surface, this appears to be a more straightforward task than inbound logistics. A successful outbound logistics operation, on the other hand, is dependent on some factors. These are some of them:
Warehousing Inventory
Processing Orders
Picking Products
Efficient Packaging of Goods
Transportation of Final Goods to End Consumer
Route Scheduling
Warehouses may take actions to optimize their outbound logistics procedures to send finished items to customers on time and according to their specifications. A transportation management system (TMS) proves to be an ideal choice for such selection.
A warehouse management system (WMS) can help you streamline many of your warehouse processes. Your outbound logistics operational performance would be improved if you implemented a WMS.
Reduce

Inventory Cost
Inventory management keeps warehousing expenses low. Keep in mind that the outbound side is all about getting things to customers promptly. One approach to do this is to order more merchandise than you need so that you can respond quickly to demand swings.
However, while inventory helps to prevent stock-outs, too much of it might raise your outbound logistics expenses. Staff to inspect and count stocks, premiums to insure the items, rent to keep the merchandise, and other costs will be incurred. The following are some excellent ways for keeping inventory and freight cost low:
Use safety stock
Use lean management techniques
Apply vendor-managed inventory strategy
Use Inventory Management System (IMS)
SUMMARY

Many factors play their role in the optimization of outbound logistics. Among those, inventory cost reduction is a major one. However, performing these tasks manually can make the whole optimization process tiring and exhausting. Microsoft Dynamics 365 offers the optimal solution for perfecting outbound logistics.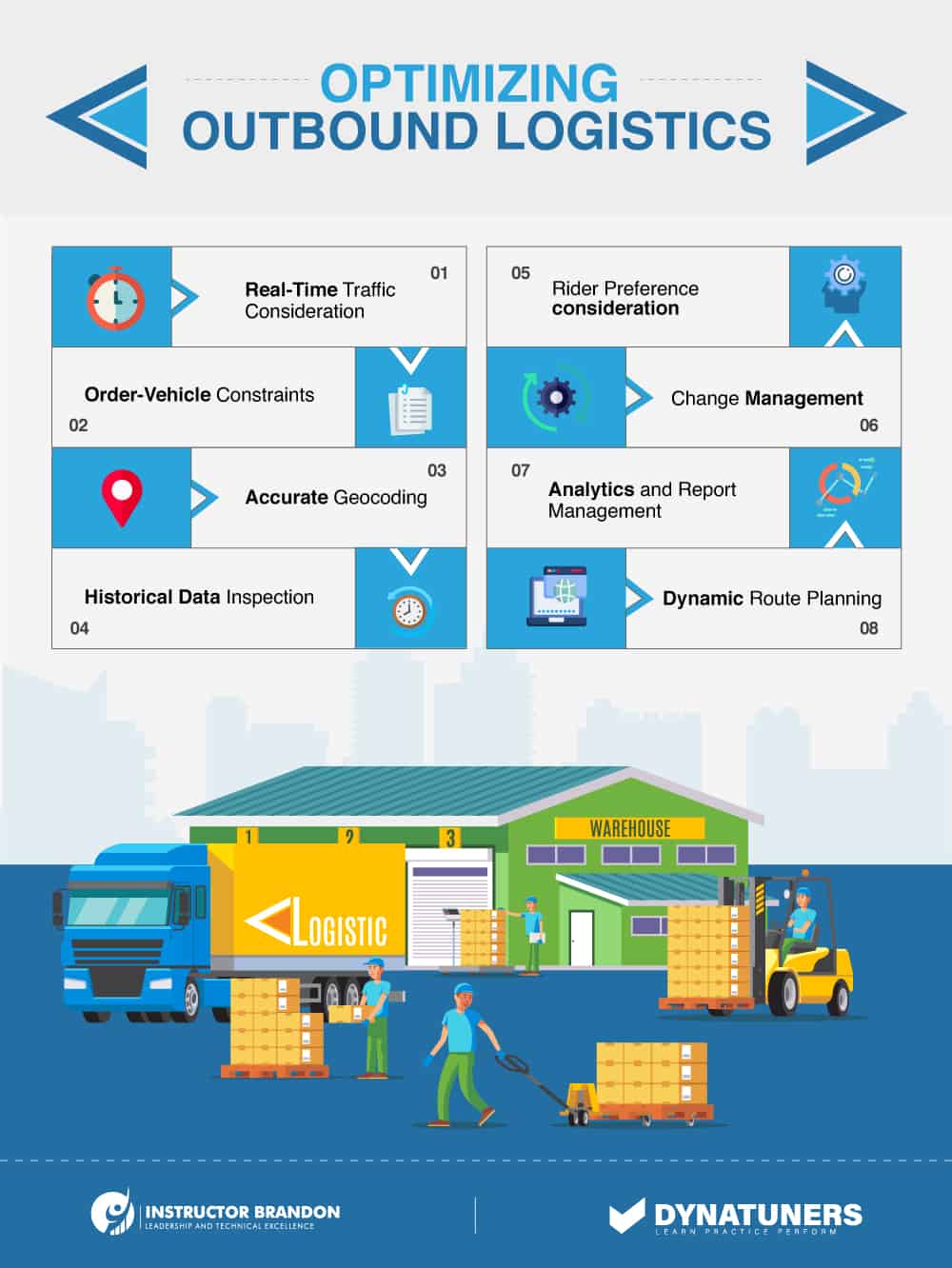 Steps to

Identify

Outbound Routing Solutions for

Shipping orders

to Customers
  Step 1
Go to the Sales and marketing / All customers
select any customer and Click on Sale order under New of Sell tab
  Step 2
Add the item in the Sales order lines. Enter the quantity, and unit price.
  Step 3
Click Save button.
  Step 4
Click on Inventory / Reservation.
Enter the reservation quantity and click on Reserve Iot.
  Step 5
Now go to Module / Transportation management / Load planning workbench, select sales lines.
Now click on Supply and demand.
  Step 6
From Supply and Demand click on, ''To new load''.
  Step 7
On Load template assignment, enter Load template ID and press Ok.
  Step 8
Now click on Release / Release to Warehouse in the loads Tab.
  Step 9
Release load to warehouse form will be open. Press ok.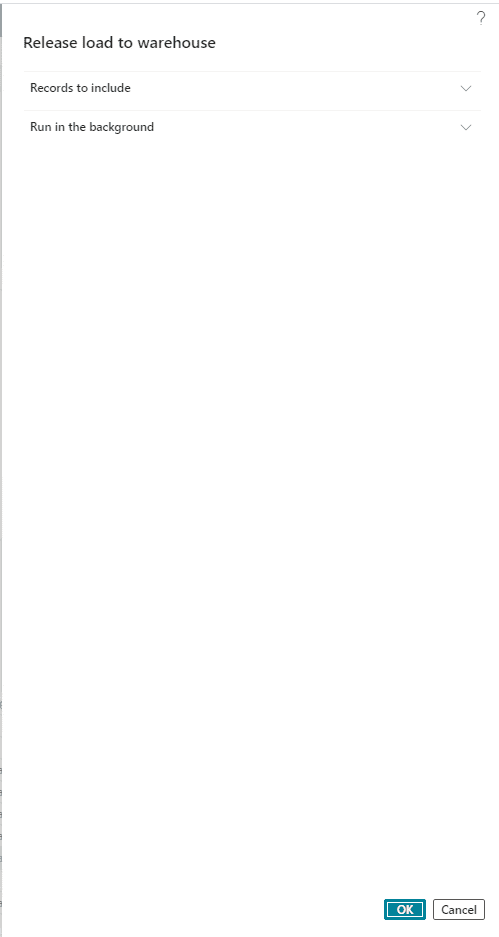 Step 10
Click on Rating and routing / Rate route workbench.
  Step 11
Click on Rate shop and pick any carrier.
  Step 12
Click on Assign button.
  Step 13
Click on Related information / Wave details.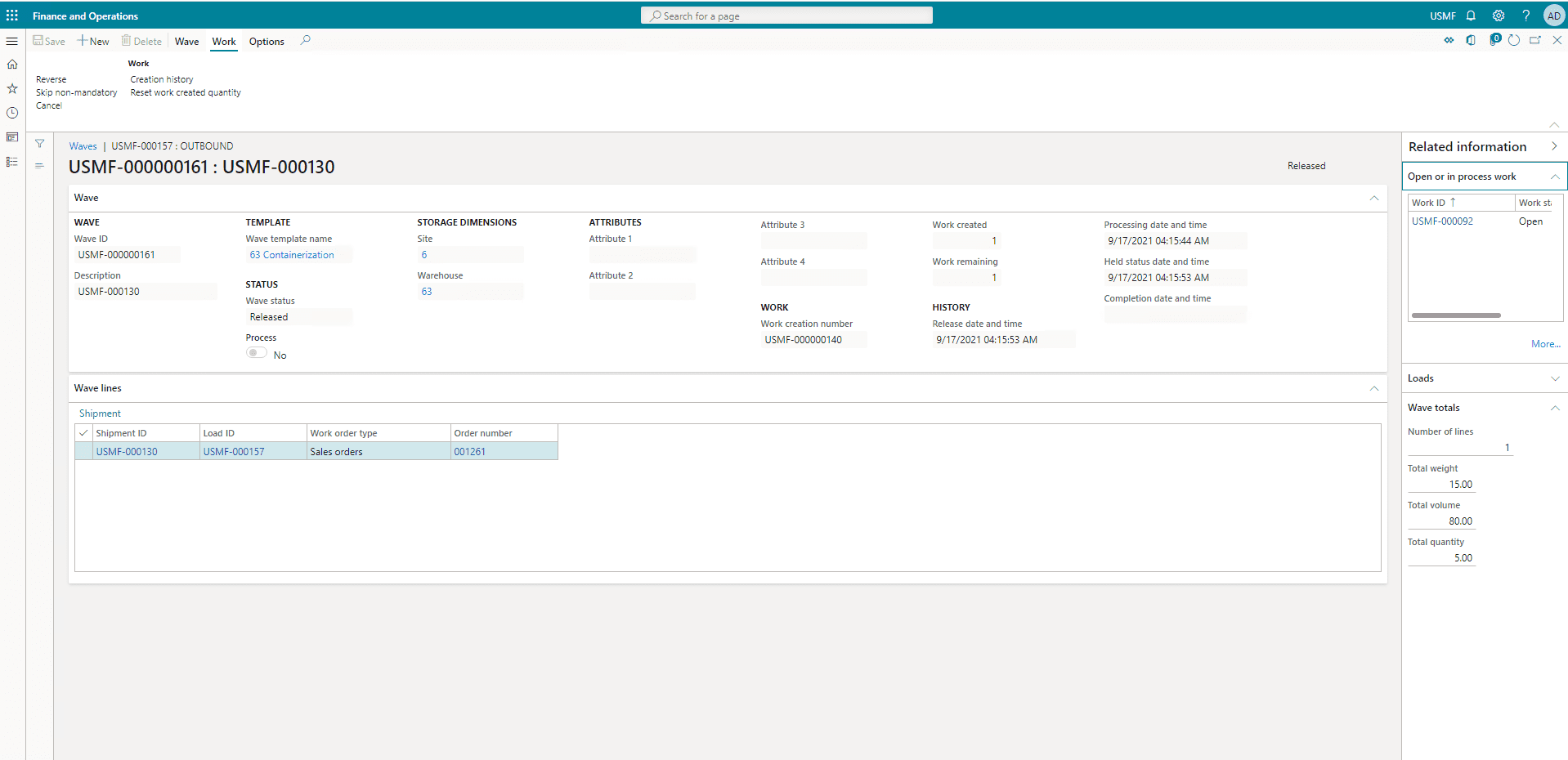 Step 14
Click on Related information / Work details.
  Step 15
Now log in in the mobile menu for work completion.
  Step 16
Enter the work ID.
  Step 17
After entering Work ID for sales picking task. Press Ok.
This will complete our work.
  Step 18
Now click on Ship and receive / Outbound shipment.
In the form of Confirm shipment press Ok.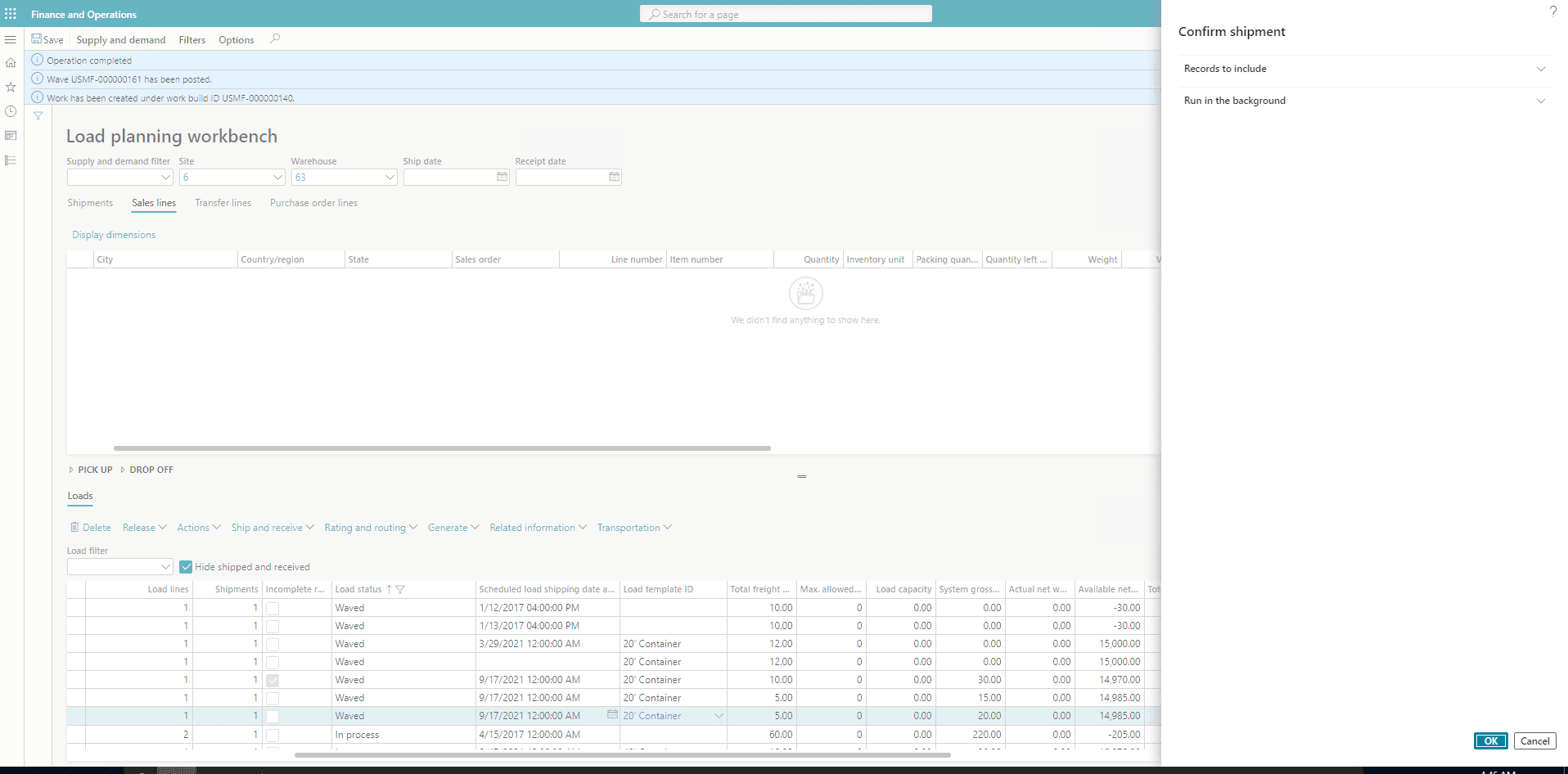 Step 19
Now once again check the work status.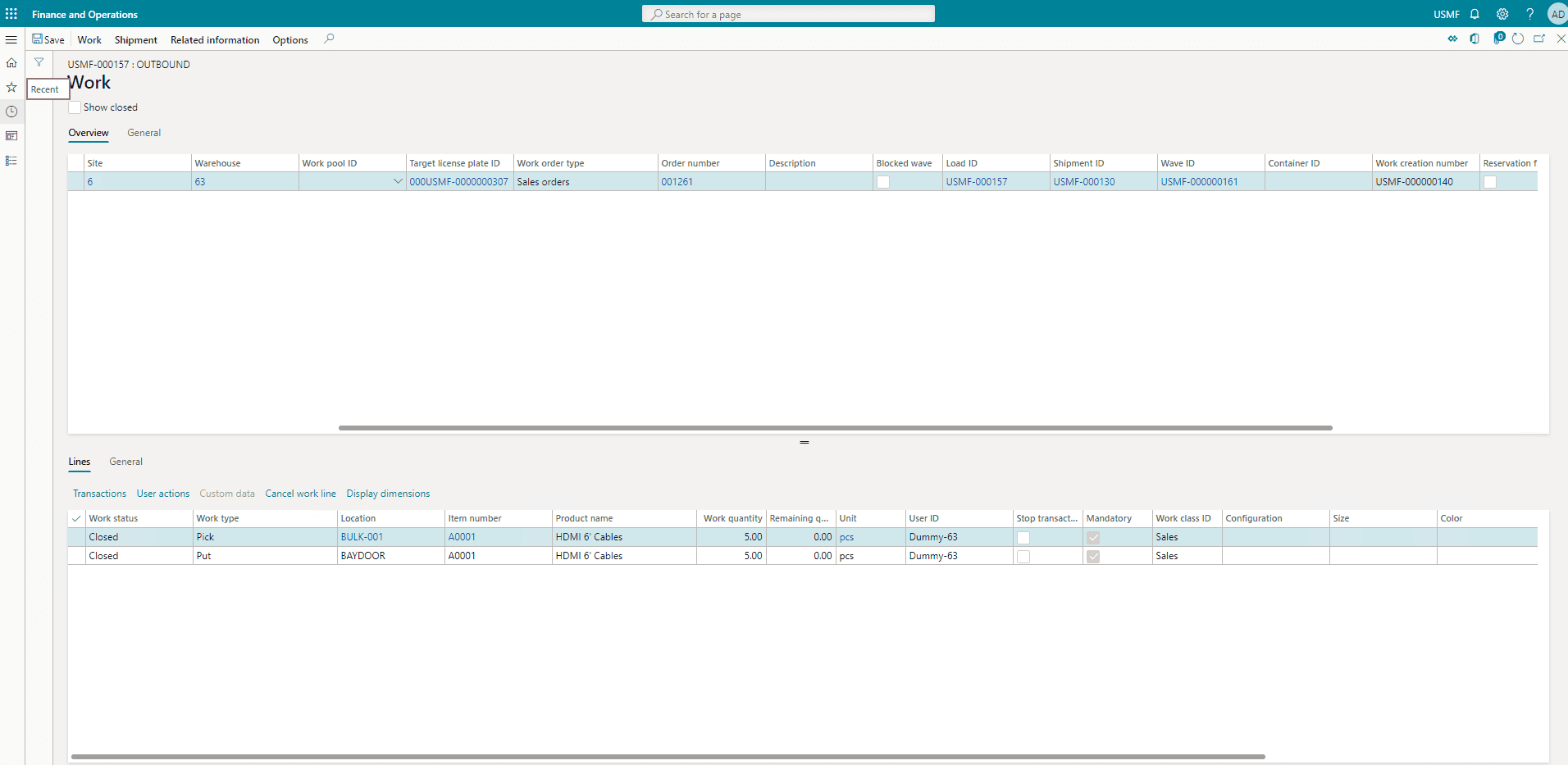 SUMMARY

By following this step-by-step guide users can check the work status of their shipment for swift and better outbound logistics.
Advantages

of Integrated Supply Chain
The supply chain of your organization goes outside its four walls. It includes all of your factories, suppliers, warehouses, product distribution centers, and retail locations. Raw resources are processed, stored as finished commodities, and transported to consumers as they move through this supply chain.
Supply chains have always existed in silos, and many continue to do so today. However, under this disjointed supply chain architecture, each logistical function pursues its objectives.
This is since there are frequently multiple businesses engaged. One, but not all, of the following operations and supply chain management goals, are addressed by the functions:
Timing
Cost
Inventory Accuracy
An integrated supply chain approaches the supply chain with an "enterprise resource planning approach". It does not employ a confusing process with multiple businesses pursuing various goals.
On the other hand, an integrated supply chain employs a centralized strategy in which managers cultivate relationships with partners, and all activities are funneled through a single system. An integrated supply chain improves corporate efficiency and lowers landed costs in this way.
However, you may have difficulties in establishing the appropriate technological infrastructure and persuading supply chain partners.
In some circumstances, businesses choose to integrate their supply chains vertically. Rather than relying on other companies, they create their enterprises to cover specific gaps in their supply chain. This eliminates reliance on suppliers as well as potential bottlenecks.
Improving

inbound and outbound

logistics is a critical component of successful

supply chain management
A company's supply chain relies heavily on inbound and outbound logistics. An excellent incoming logistics process guarantees that firms work with the best suppliers, while a good outbound logistics process keeps customers pleased and buying more.
To improve operational efficiency, keep a close check on your workflows and adopt standard operating procedures. Don't be scared to employ technology to obtain a better understanding of your complete supply chain. You may adapt the tactics and techniques that work for your firm by emphasizing supply chain management, regardless of company size.
SUMMARY

Every enterprise craves an SCM that runs seamlessly despite tons of integrations. While we all know what benefits integrated SCM can give to the company, keeping all those integrations up and error-free is another task. In this regard, D365 act like a savior of the day and make all sort integrations easier than ever.
At Instructor Brandon | Dynatuners, we always seek innovative methods to improve your competitiveness and suit your Microsoft Dynamics 365 requirements. Our offerings are founded on defined procedures, industry experience, and product understanding. If you're interested in consulting with our specialists on how it may benefit you optimize your outbound shipments by identifying the optimal routings for shipments or in any other way, don't hesitate to Contact Us.