Load Planning Workbench in D365 SC & Release to Warehouses
Load Planning Workbench | Load Wave Building | Release to Warehouse
People in the business world dream about generating higher revenues. However, as they pursue their goal of higher sales, they come to know that there aren't many ways to do so. All of them must follow two basic rules, either increasing sales or reducing their expenses. Perversely, the expense reduction plays the role of a boogeyman in their dreams. On the bright side, it has a number of simple solutions, and load planning is one of the efficient ones. In simple words, planning your inbound and outbound shipments allows you to send more loads in a single truck or freight, eventually reducing your expenses. Microsoft Dynamics 365, with its load templates, takes supply chain management to the next level. Regardless of what product or load you are exporting, planning your shipments digitally can provide your business with unimaginable reductions in expenses. Today's post will help us understand the dynamics of the load planning workbench in the Dynamics 365 supply chain and the release to the warehouse, and how it can benefit your businesses. Before diving into the deep, let's have a quick walkthrough on load planning and release to the warehouse.
What is

Load Planning?
When you step into the transportation phase, load planning allows you to combine your shipments and use fewer freights to carry your goods. However, stuffing your vehicles with maximum load isn't a good idea as well. Certain factors come into play when you go for perfect shipments. Things like route optimization and vendor management amplify the efficiency of your transport loads. Moreover, you may also need to consider the weight of your parcel in accordance with the vehicle, whether it is optimized to carry that much weight or not. Moreover, route optimization will allow you to load your carrier in reverse order, i.e., load the truck with items first that are to be delivered last.
SUMMARY

Businesses need to evolve with upcoming technology to attain and sustain higher profit margins and better transportation management. Dynamics 365 is loaded with numerous tools helping Businesses to expand worldwide with both inbound and outbound logistics. Further in this post, we will elaborate on how Dynamics 365 and inventory management is a match made in heaven.
Load Planning Workbench in

Dynamics 365 Supply Chain

Management
If there is anything that businesses love the most is automation, and Dynamics 365 is charged with tons of advanced warehousing tools. These tools allow users to flexibly incorporate several shipment routes automatically. However, Dynamics 365 understands the sensitivity of transportation and thus also offers to reconcile freights manually as well. There are a handful of industries that deal with complex transportation and logistics management. Therefore, supply chains and planning processes are in constant flux. Transfer lines face chameleonic load plans and severe weather conditions. Such circumstances can cause catastrophic delays and significant cost expenses. Dynamics 365 supply chain management dramatically reduces such factors with intelligent load planning. It streamlines warehouse management with all sorts of transportations. Automated supply chain replaces tedious processes that were first a victim of human errors. With its automatic reasoning tools, Dynamics 365 takes the guesswork out of supply chain planning. With the help of real-time tracking ability, it enhances the supply chain visibility. You can use a load planning workbench to create loads and efficiently release them to your respective warehouse. Before getting into the steps on how you can create a load, let's get an overview of the release to the warehouse.
SUMMARY

The load planning workbench in Dynamics 365 SCM allows users to manage the planning process for their transfer lines. Companies dealing with challenging inbound logistics can get great benefits from using ERM software and manage their purchase orders with maximum efficiency. Supply Chain Management software like Dynamics 365 SCM help each person in the process to minimize transportation cost by making the process smooth and frequent. The ERM software negates the chances of human errors by working on warehouse records in real-time and provides the necessary information to respective bodies.
Supply Chain Management and

Load Planning
The scope of supply chain management is vast and includes contractors, suppliers, internal resources, and end products. Here, timing has a considerable influence on the overall cost. Things like resource shortages, lead times, and planning failures are critical aspects of a smooth supply chain and must be managed with maximum accuracy. This is where load planning and load building work in coordination and make the process easier to overlook, especially in season variations where corporations deal with high volumes and require performance enhancements. Dynamics 365, a cloud-based mechanism, automatically adapts to sudden increases in outbound shipments helping to manage varying conditions. Whether you are a manufacturer, a retailer, or a distributor, you can access a wide range of business applications with Dynamics 365. With tools like material recourse planning and vendor self-service help reduce lead time and inventory costs. D365 SCM pushes information out to help you manage your supply chain.
Influential KPIs for Efficient Load Planning
KPI
What it Does
Shipment Time
This KPI provides the length of time the freight takes to ship the order on or before the designated time.
Order Accuracy
This KPI is measured by inventory on hand and the accuracy of order dispatch. Low accuracy can cause slowdowns and in sales or production lines.
Number of Shipments
This signifies the number of freights, trucks, or ships a company owns. Its average helps industries to optimize resources and attain their targets.
Lead Time
Also known as order cycle time, the duration between the order placement and order delivery. It also helps to point out feasible bottlenecks.
Inventory to Sale Ratio
This KPI is also important as it define the ratio between inventory in stock and completed orders. You can keep the inventory expenses low in comparison to sales and save costs.
Warehousing Cost
This KPI covers a group of metrics relating to warehouse expenses. It includes equipment, labor, delivery, and shipment cost that take loads into and out of warehouses.
Freight Payment Accuracy
Also known as bill accuracy, this KPI shows error-free shipment bills in comparison to total freight bills. These freight bills are quite prone to errors and are incredibly costly.
However, things get tricky when you have multiple orders in a line-up. Here you need to create load templates. You can find active flight features in order to create work. When you see the flight features, make sure the check the field saying Allow load splitting during ship confirm in the load templates form. NOTE: In production environments, you will need Microsoft to do the flighting part. In order to utilize the load wave template, you will be asked to fill in some specifications such as temporary work transactions, order ID. A complete load template describes the load and the route of shipment. You can see our other blog, Understanding Load Shipments & Work Templates in Dynamics 365 Supply Chain to see how you can create a work template for dispatching multiple orders at once save resources. Once you are done with creating a work template, you can use load planning work to get the load status of Waved.
SUMMARY

Supply chain management holds a significant spot in the smooth running of any logistic business dealing with supply and demand. Load planning workbench deals with all sorts of logistical issues and ensures smooth and fast cargo shipments even in seasonal variations and high volume sales. If you having peak season time and are required to send multiple orders in a single time, you can create work templates and turn your order into wave order and send your loads in a single time using multiple loaders. Load planning workbench further help load planner to accurately split load during ship confirmation and maintain warehouse records. It is imperative for load planner to maintain the complete warehouse records as they need to absolute all logistical components: inbound transportation, outbound transportation, fleet management, warehousing, order fulfillment, and inventory management.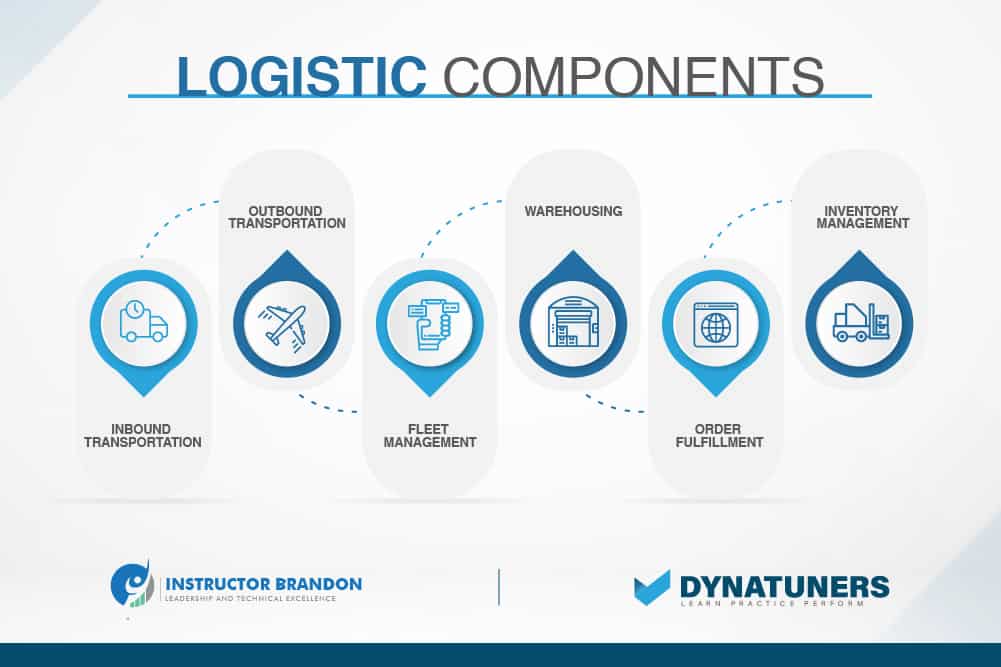 How to Use Load Planning Workbench to Create

Waved Templates?
After preparing the load and work templates, multiple sales lines are created.
  Step 1
Since for the already created sales lines, we need to create load lines. All these sales orders are of the same consumer and need to be shipped to warehouse 51 location. Go to Warehouse management > Loads > Load planning workbench. Select warehouse to 51.
  Step 2
On the Sales lines tab, in the grid, select the sales lines for the new sales orders. On the Action Pane, on the Supply and demand tab, in the Add group, select To new load.
  Step 3
In the Load template assignment dialog box, in the Load template ID field, select 20′ Container. Then click OK.
  Step 4
Since the confirm and transfer feature requires to split the load to create newer loads. Therefore, the check box should be selected for your load. In the Loads section of the Load planning workbench page, in the grid, find the newly created load ID for warehouse 51.
Scroll right until you see the Allow load split during ship confirm column.
  Step 5
Now load created needs to be released to the warehouse as it's ready for shipment. On the Release menu above the grid, select Release to the warehouse to create work. In the Release load to warehouse dialog box, verify that the Records to include Fast Tab shows your load ID. As can be seen here, both the Load IDs are the same.
  Step 6
The load status should automatically be converted to waved. In the Loads section of the Load planning workbench page, your load should now have a load status of Waved. Select the load, and then, on the Related information menu above the grid, select Wave details to view the shipment IDs that were created. When you've finished, close the Waves page. As can be seen here:
  Step 7
In the Loads section of the Load planning workbench page, select the load, and then, on the Related information menu above the grid, select Work details to view the work that was created for the sales orders. Work details for loads are visible here:
SUMMARY

A step-by-step guide on how to enable order splitting during ship confirms. After the order confirmation and splitting, they need to be released to the designated warehouse. The page also shows related information and wave details on the wave page.
Warehouse Work in

Dynamics 365 SCM
Warehouse work or release to warehouse rule offers adaptability during the release. It complies with configuration options for each of your warehouses. You can utilize this feature to define your remaining reserved orders and release them to a specific warehouse. This option work in collaboration with advanced cross-docking, especially when a part of your order is checked with a supply source. However, you can also process the remaining portion in the warehouse. Thus, you can release a line so that the warehouse processing of the remaining inventory can work effortlessly. Prior to using the release to warehouse rule feature, you must turn it on in your workspace. As an administrator, you can use management settings to enable the feature when it is required. When you toggle to feature management workspace, you will find this feature listed in two ways;
Module: Warehouse management
Feature Name: Warehouse release rule.
Consider you are dispatching a single order. After making a successful sale order in ERM software, your load will be picked and shipped instantly. While entering the customer orders, you must add them to the existing order or create a new one. As the inventory must be reserved before the shipment completion, another payload will be made for the remaining orders. This was the simplest scenario where the user didn't require a load wave template. Once you have turned on the feature, then you need to initialize it and set the rule to the right initial state of all warehouses. By default, the rule is set to not applicable for warehouses that aren't enabled for warehouse management. Likewise, the rule is set of "Allow partial reservation" for enabled warehouses. To start the feature and set the release to warehouse rule for all warehouses, see this.
SUMMARY

The release to warehouse rule offers contractors and suppliers adaptability during the release of loads. For this, the user must create work templates and enable them for partial reservation. The release to warehouse rule work in alliance with advance cross-docking.
At
Instructor Brandon | Dynatuners
, we always seek innovative methods to improve your competitiveness and suit your
Microsoft Dynamics 365
requirements. Our offerings are founded on defined procedures, industry experience, and product understanding. If you're interested to see how our experts can help you solve your supply chain issues feel free to
Request a Demo
.
Why Businesses Require Load Planning?
The process of condensing goods to maximize the capacity of each truck and driver so that warehouse can deliver several shipments in the fewest number of vehicles is known as load planning in transportation. Load planning aims to reduce the number of vehicles on the road (and thus transportation expenses) while increasing operational efficiency.
Why do Businesses go for Supply Chain Automation?
Supply chain automation improves efficiencies, connects applications, and streamlines procedures in supply chain operations by leveraging digital technologies. Intelligent technologies including Digital Process Automation, Robotic Process Automation, Artificial Intelligence, and Machine Learning are commonly used.
How do Wave Templates work in D365?
Wave Templates define what happens in the Wave, and a company may require multiple Wave Templates to handle all possible scenarios. For example, because the orders in that wave require particular attention or handling, the process may require a Wave of orders. Another wave of orders might need to be expedited because the stated delivery dates need hastened shipment methods like overnight carriers.